Adservertechnologie at the highest level
The advantages of our ad server technology for your digital campaigns
With our ad server technology, we offer you the flexibility and security you need to successfully implement your ideas and strategies. This way, you can manage, evaluate and optimize your advertising campaigns more quickly and efficiently and thus increase your revenues.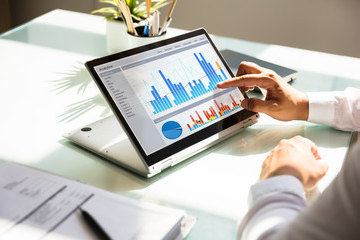 User-Friendly Web Surface
You are able to plan all campaigns centrally, create the corresponding reports, monitor the costs and invoice jobs directly. We connect not only the distribution and management of your advertising materials, but also the invoicing of your campaigns. 
The ideal choice for webmasters and marketers.
Real Time Bidding
Real-time bidding describes the sale of available advertising spaces to corresponding marketplaces in real time. The customers' bids are determined live for each overlay which results in the best possible price being achieved. This way, you can attain ideal utilization and optimal revenues on your advertising spaces.
Personalized Dashboard
The adNET dashboard can be customized according to your needs and expectations. This makes your management even more flexible. Our dashboard clearly displays campaign numbers and network messages using individually configurable widgets. Customize the dashboard to your liking and keep track of your campaigns easily.
Forms of Advertising
adNET supports all possible forms of advertising, such as standard banners but also special forms such as pop ups, pop unders, wallpapers, videos or combinations of the advertising materials supplied by the advertiser.
Our ad server system integrates several systems that directly prohibit attempts of fraud.
Quality and High-Tech
Our ad server technology unites highest quality and outstanding technology.
When distributing advertising materials, the most important point is achieving 100% availability as well as an extremely fast distribution speed.
The perfect interaction of brand hardware, best software and high-speed connectivity forms the basis for the success of your advertising efforts.
Its structure and functionality make it ideal for the highest demands and distribution figures.
Permanent development is just as self-evident as the inclusion and integration of your suggestions into the process of development.
Hardware*
When choosing hardware, the best is only just good enough for us. Thus, we solely use hardware from renowned producers such as Intel, Cisco etc.
Software*
Again, we only use software that is ideally suited to the demanding use in web servers. 
As our operating system, we use  RedHat Linux Enterprise, especially configured for ad server technology demands.
Connection
Again, we have placed the highest value on quality, availability and speed. The ad server is connected via multiple redundant lines of several GBit bandwidth in connection with its own uplink. Thus, in addition to the highest availability, absolute independence is guaranteed.
Of course, air-conditioned rooms, emergency power, access controls and permanent security are just as crucial as permanent maintenance and an automatic 24-hour monitoring system, which automatically informs our technicians in case of emergency.
High-Availability Cluster System
Of course, even the best technology may fail. However, this is intercepted and compensated for by our multiply redundant high-availability cluster system, which guarantees the delivery of your advertising material in any case.
Another advantage of the high-availability cluster system is that there are no bottlenecks to worry about even at peak times. A special load balancer permanently monitors the utilization of the respective delivery server and assigns requests to those delivery servers which are the least heavily loaded.
In addition, the system is designed in such a way that makes it possible to expand the system without failure even in the event of a steep increase in delivery numbers.
* All brand names and trademarks mentioned within the online offer and possibly protected by third parties are subject without restriction to the provisions of the applicable trademark law and the ownership rights of the respective registered owners.