Shopware Development, Migration, Relaunch and Support
As a Shopware agency, the implementation of your Shopware eCommerce project represents the beginning of a long-term partnership for us.
We have been developing and supporting web- and eCommerce applications for our clients since 2001.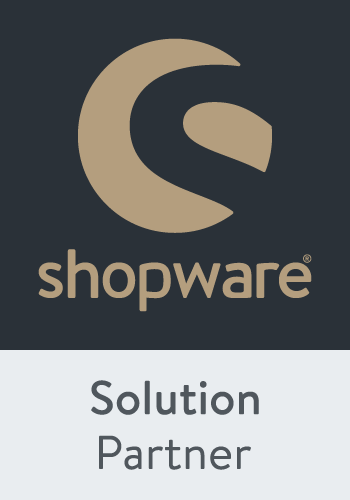 As a Shopware agency and certified Shopware solution partner, we are the right point of contact for your demanding projects and highly complex eCommerce solutions.
We won't simply implement your project, but also develop individual plug-ins and comprehensive functional extensions for you and your Shopware web shop's success.
Development of future-oriented eCommerce solutions
When implementing your online shop, we always challenge ourselves to let the end customer's needs influence our development as much as possible.
We create eCommerce experiences for customers
Our team is characterised in particular by passion, expertise and years of experience. As part of our corporate history, we were able to support numerous eCommerce projects, each of which led to us gaining new experience that contributes to our daily work today.
When completing a project, we continuously hold ourselves to the highest standards in terms of quality and act according to a clear set of goals:
Our client's success is our number one priority!
This is the philosophy we have lived and breathed for almost 20 years now, and the large amount of customers who have been with us for up to 20 years confirm its importance.
Shopware and us will look after your eCommerce project well.
Shopware is especially popular due to its intuitive operation within the admin interface. It is reminiscent of the Windows look and feel and enables for example the easy creation of entire landing pages within the shopping environment via drag and drop.
Shopware signifies more emotions, an atmospheric environment within the shop, and a whole new experience of the products.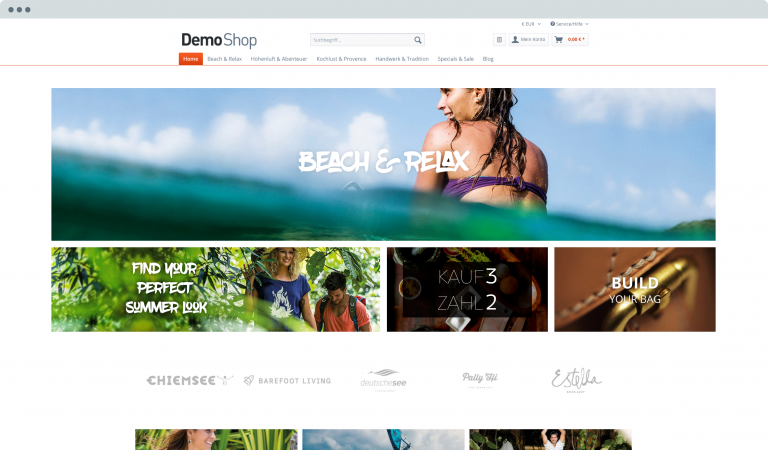 Shopping environments
Create a shopping experience that will not be easily forgotten.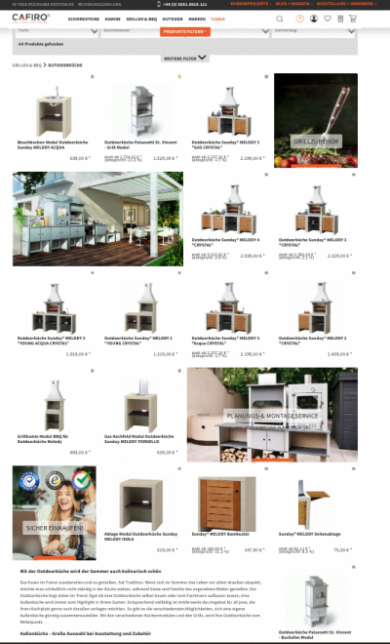 The Shopware shopping environments evoke emotions, enhance the interest in buying and supply your shop with a clear competitive advantage.
As a business with almost 20 years of experience with developing and supporting eCommerce projects, we have extended this fantastic feature even further.
Our extension of the shopping environments, which is exclusively available only to our clients, offers the opportunity to utilize the shopping environments for the product listing within the categories of your online shop.
You can continue to freely place your content, images and ads within the shopping environment. Afterwards, you can activate automatic product listings through our extension.
Now, the shopping environment will be filled with your articles from the selected category in all the areas you have left empty.
Of course, you may also influence the listing of your products via numerous filters such as the price, latest edit, whether or not the product is on sale, the delivery time, stock, name of the manufacturer etc., so that your most important products are displayed at the top.
Your advantages are an upgrade that transforms your product listings into an exciting experience for your customers, the ability to ideally fill your product listings with content, pictures, videos and ads, to thus improve your rankings and increase your sales substantially.