eCommerce- and Shop-Systems
Successful eCommerce starts with the selection of the supervising agency.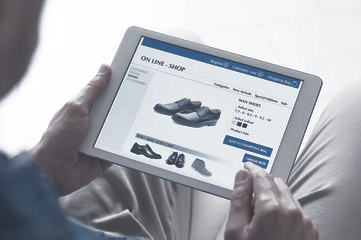 For traders and producers, the importance of online sales channels increases steadily. This applies to the business to customer (B2C), as well as to the business to business (B2B) areas. The desire to make shopping a real experience is becoming increasingly similar in both.  
Offline channels are required to harmonize with a personalized online sales channel in order to provide the customer with a shopping experience resulting in the largest possible personal gains.  
More than just an isolated online shop is required to deal with the increasing demands of the digital age today. The provision of high-quality information from ERP, PIM, CRM, CMS, etc., as well as their perfect navigation and display within the online shop now form the basis for successful eCommerce trade.
In addition to the shopping experience for customers, the optimization of administrative processes via maximum automatization, as well as the implementation of ideal workflows are important aspects in determining success.
With nearly 20 years of experience in software development, eCommerce, and the operation of highly complex systems, HQ GmbH secures the ideal interaction of the success factors for a performant system landscape and is available to you as a competent partner at all times.   
Quality First
Individual and personalized eCommerce solutions require a strong foundation. In most cases, this is represented by an online shop / a transaction platform. Because of our certified and experienced teams and through the use of highly modern development methods we are able to achieve first-class project- and code quality.
Our highly trained employees have been able to gain extensive experience in the eCommerce domain and with several shop systems. This is evidenced, for example, by the fact that we are a certified solutions partner on Shopware and that we have comprehensive experience with projects using the Hybris eCommerce platform, Intershop, Magento, XT-Commerce, Oxid etc.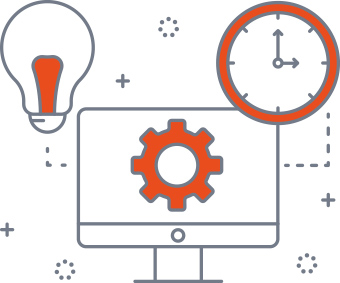 Different Goals – Different Approaches​
From development to Relaunch​
Development
Quick Time2Market via "Earliest Testable Product"
Needs-oriented customization in front and back end
Modernisation
Modernization of existing systems on the basis of the same software
Optimization of architecture and performance of existing systems    
Replacement
Transition from an existing solution to a new software
Parallel maintenance or discontinuation of the old system possible
Project Takeover, Development, and SLA
Secured and efficient operation of platforms & online shops​